Posts Tagged 'meme'
Because Awesome
lest we forget.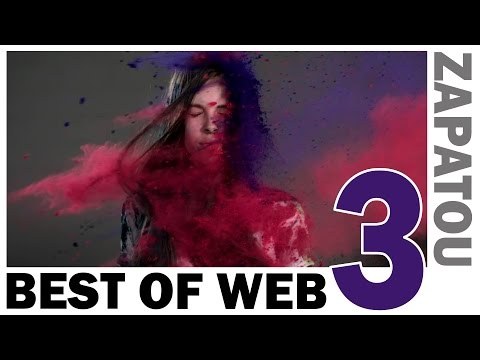 Teh Drafts I've been saving
"Have you ever noticed that other peoples stuff is shit and your shit is stuff?"
- George Carlin
I've been saving up an enormous amount of shit from the interwubz that I meant to publish here on the blog but never got around to. So I decided to publish all the rubbish in one go, and make some notes on what the hell you are looking at. This should actually have been published in 4 posts, but most is rather old allready, and to be totally honest its not funny or interesting enough to be published in parts, but together it makes a good read.
There is a meme going around on the interwubs  ( also on Facebook ) which lets you make your own band covers. It's simple:
Go to wikipedia and hit "random page", this is your artist name
Go to random quotations and pick the last 4 or 5 words from the last quote, this is your album name
Go to Flickr and Explore the last 7 days, the third picture is your album art
Above is my humble first try. Leroy H. Vokes appears to be an American Indian War Veteran from the latter half of the 19th century. And "quoting wisely" and well sounds like good advice to me.
I hear VJ Void is stil trying to automate the process, I'll let you know when he is finished
Indoor Projection Mapping
by Vision Impossible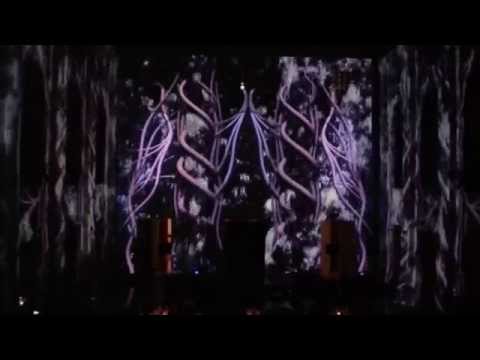 "Mapping", is the art of using video projection on buildings, while using the architecture in your work. Usually this is done outside. But  Vision Impossible, probably the best VJ team on this planet, has found a way to do it inside. This video was taken in Berlin and is the first indoor mapping project I know of. Amazing stuff!
Procedural Progamming
Procedural programming is the idea that you use formula's and seeding to generate random variations in existing objects; it's quite powerful if you want to have infinite landscapes or cities. The latter example was done quite brilliantly in the following video: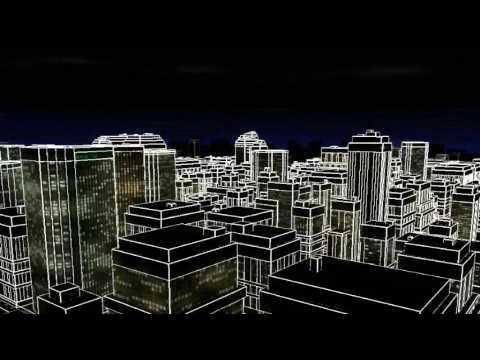 Through A1EX.
Generative Images Through Actionscript and Processing
By Gwen Vanhee
More generated images and videos, in AS3 and processing this time, can be found on Vimeo. Eyecandy, instead of a cityscape. But beautiful eyecandy indeed:
http://www.vimeo.com/17693219 http://www.vimeo.com/14406099
More on the process here and a very handy dandy AS3-image saver class
Vanhee even manages to sell the imagery, to IBM even;
http://www.vimeo.com/10152534
Got the links through Sven.
Yahoo Smut Server
If you loose your job through budget cuts, what do you do. Well whine and bitch about it of course, or you can also re-route the image search of your employer to serve all the happy residents on the internet, disgusting and filthy images through cute thumbnails.
The Register has the whole story the picture was taken from the coverage of TechCrunch
Not so Anonymous
As you may have read earlier I've been strolling to the muddy servers that make up Anonymous. I wrote about the terrible software they use to do their fames dDos attacks. These "LOICS" don't only pingflood Anonymous' targets like Mastercard, but also reveal the IP-addresses of the 15-year olds that operate them. Sloppy work. Damn sloppy. But XKCD has this nailed in a cute comic, that says it all.
Taken from the amazing XKCD
Holy Shit
Holy shit indeed.
From Kick Ass To Jack-Ass in under 4 seconds
yes, this cracked me up
Real life superheroes, just when you though the world couldn't get even more ridiculous, a CNN feed pops up telling the tale of daring people wearing spandex and patrolling the streets of American cities. No, this is not a comic, these people are for real. I so wished I was making this up
Fear and loathing at http://www.reallifesuperheroes.com/
More from the webz
http://www.wlwt.com/news/19305002/detail.html (video)
http://bloggingouttacontrol.com/2011/01/08/cnn-interviews-the-real-life-superheroes-of-seattle/ (video)
http://en.wikipedia.org/wiki/Real-life_superhero (wiki, check the references… O_o )
Posted: February 10th, 2011
Categories:
general
,
media
,
nerd
,
research
,
vj
,
web
,
weird
,
work
Tags:
drafts
,
flash
,
gwen vanhee
,
html
,
indoor mapping
,
Mapping
,
meme
,
procederal programming
,
real life super heroes
,
vimeo
,
vision impossible
,
vj
Comments:
No Comments
.